Win a Mobile Recording Package from Lauten, SPL, Pop Audio & Focal!!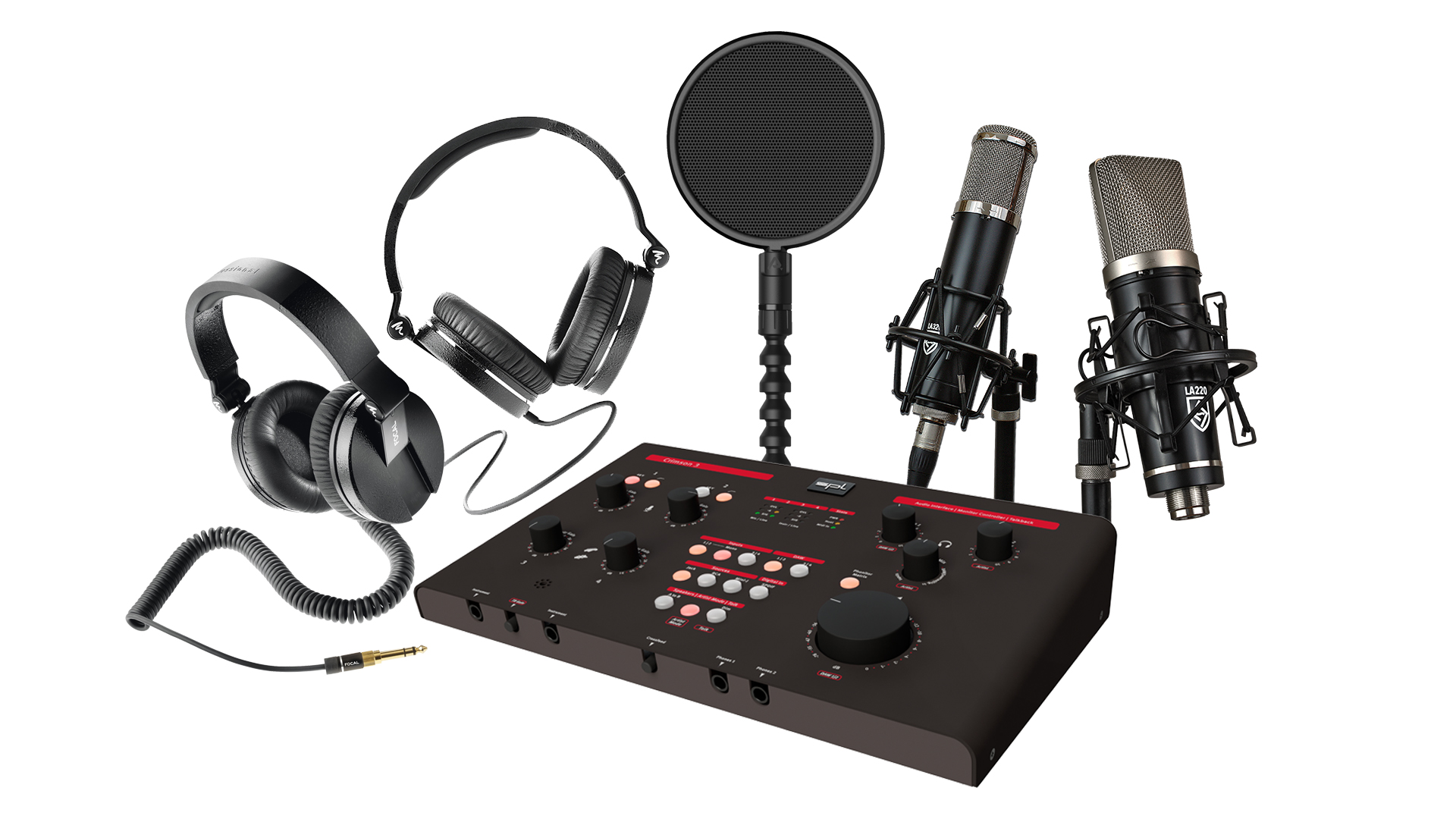 Need to record on the go?
Our friends at Plurison are giving away a special mobile recording package featuring some of their biggest brands!
You can check out the sound of this high-performance, cost-effective package in action in the music video below, featuring the song "Foundation", recorded live by Stephano Petrocca in the hollowed out shell of a once-great recording studio.
Then, don't forget to scroll down to the bottom of the page to sign right up for your chance to win the package for yourself!
Included in this enormously useful 5-piece bundle are: The Lauten Audio LA 220 FET condenser and LA 320 tube condenser, the SPL Crimson V3 interface, the Focal Spirit Pro headphones and the new Pop Audio Pop Filter.
The Lauten Audio LA 220 (MSRP $249) and LA 320 (MSRP $499) are both large diaphragm studio condensers built to be professional and versatile microphones for studio vocal and instrument recording. At their core are a 1″ condenser capsule with cardioid polar pattern, independent 120 Hz low-cut and 12 kHz high-cut filters, and a transformer balanced output.
The SPL Crimson V3 (MSRP $999) combines an audio interface with high-quality preamps and a fully-featured monitor controller. You can play and play back, record and convert, control and listen with one single device. Crimson is designed to operate with your Digital Audio Workstation. But you can also do a lot with it as a stand-alone device. The Crimson leaps forward to set a new sound quality benchmark in its price range.
The Focal Spirit Pro (MSRP $349) headphones have been specifically designed to meet the expectations and requirements of pro, broadcast and home studios alike. The extreme care paid to the design of the mylar/titanium alloy transducer combines rigidity, lightness and high damping properties to preserve the dynamics and provide remarkably neutral sound without any distortion, revealing the smallest defects in the mix, while avoiding acoustic constraints of the workspace.
The Pop Audio Pop Filter (MSRP $79) is the pop filter reimagined. Strong, flexible, adaptable and uncompromising, it comes with up to three different pop filters for three different environments, all of which achieve great acoustic transparency. The remarkable new design for the arm, clip and attachment point eliminate fuss, wasted time and hassle so you can just concentrate on getting the perfect take.
Enter below for your chance to win big!
Contest ends January 28, 2018. Open to residents of North America only.