With the holiday season in full swing, one can only imagine how many confused family members are still panicking to find their picky, audio-obsessed loved ones the perfect gifts. Between the eggnog and New Year's resolutions, people seldom think of the woes of all those normies who are tasked with shopping for the audio lovers in their lives.
Don't worry. We are here to help: This list offers 10 useful, thoughtful, and affordable gifts. We're talking all under $100 here, folks. Even the most seasoned of audio professionals will find something worth their time on this list. That means no more tacky music note coffee mugs or outdated keyboard ties on our watch.
With these picks, even the novice audio gift-giver is sure to quickly become that really hip and unique relative who actually "gets it", and scores big with the musicians and producers in their family. So audio people: Feel free to share this post with your favorite picks to drop some not-so-subtle hints with your friends and relatives!
What do you buy for someone who's already got a studio full of gear?
Don't dread. There are books for every type of music producer.
Push Turn Move by Kim Bjørn is one they won't forget. It gives one of the most in-depth surveys of modern musical instrument design you'll find anywhere.
This book is chock full of interviews with key artists, designers and synth makers as well as beautiful photos and illustrations of gear, all in 352 pages of full color.
For at just over $80, this coffee table tome is a little pricier than your average book, but it is sure to make a great conversation piece for any modern studio.
With an expected shipping time of 3-5 business days direct from the maker in the US, UK and EU, there's still time to get it for the audio lover of your choice.
You know what the biggest problem with most musically-themed holiday gifts is? You can't play them.
With this set of musical wine glasses, the audio lover in your life will be able to perform sweet symphonies on the family's tabletop.
These innovative musical wine glasses take a simple "I wish I though of that" idea to the next level, and are sure to be the talk of holiday dinner.
For just $65 you can surprise both producers and wine lovers with this awesome gift. You can be sure they'll use it all year-round and at every dinner party they throw. And who knows? It might just wind up on their next track.
Here's a gift that will include everyone in the audio fun and help keep electronic music producers' great aunts and uncles from asking exactly what it is they do for a living.
The DropMix Music Gaming System is a fast-paced music mixing game that lets you create unexpected song mixes and play along with friends—no audio experience required. This game was developed with help from Harmonix, creators of Rock Band and Dance Central. It's 2017's perfect present for bringing aspiring producers and DJs a little closer to their families this holidays season
Game play requires the free DropMix app. On sale for just $60, you can keep the music pumping with 3 ways to play: Freestyle, Clash, and Party. This game also includes 60 DropMix cards featuring music from top artists. So get collecting, discovering, and combining favorite tracks with family.
4. The "Public Radio" – Single Station Tuner
Created by Zach Dunham and Spencer Wright, this Mason jar radio comes pre-tuned to your station of choice so it's always at hand.
In a world of infinite audio options, your audio lover will be impressed with the uniqueness of this gift and your knowledge of their tastes in radio.
With this novel, low-tech gadget, they'll be able to enjoy their favorite station without complicated controls, apps, or phone tethering.
For $45 you'll be able to provide them with over 30 hours of listening on just a pair of double AA batteries. The design is compatible with any wide-mouth Mason jar, so swap in a larger one for a little bass boost. And don't worry: If you get the station pick wrong, it can be re-tuned.
Next entry on the list is the Focusrite iTrack Pocket. This device is both a portable stereo microphone and a guitar interface, designed with iPhone video in mind. On sale now for as little as $10 it will allow the recipient to capture audio anywhere, dramatically upgrading the sound they can get from their iPhone.
The iTrack Pocket uses Focusrite's Impact app to help find the perfect setting for the clearest possible recording. Built for the YouTube performer, the iTrack allows them to easily master and upload their recording to YouTube using Focusrite's free Impact app.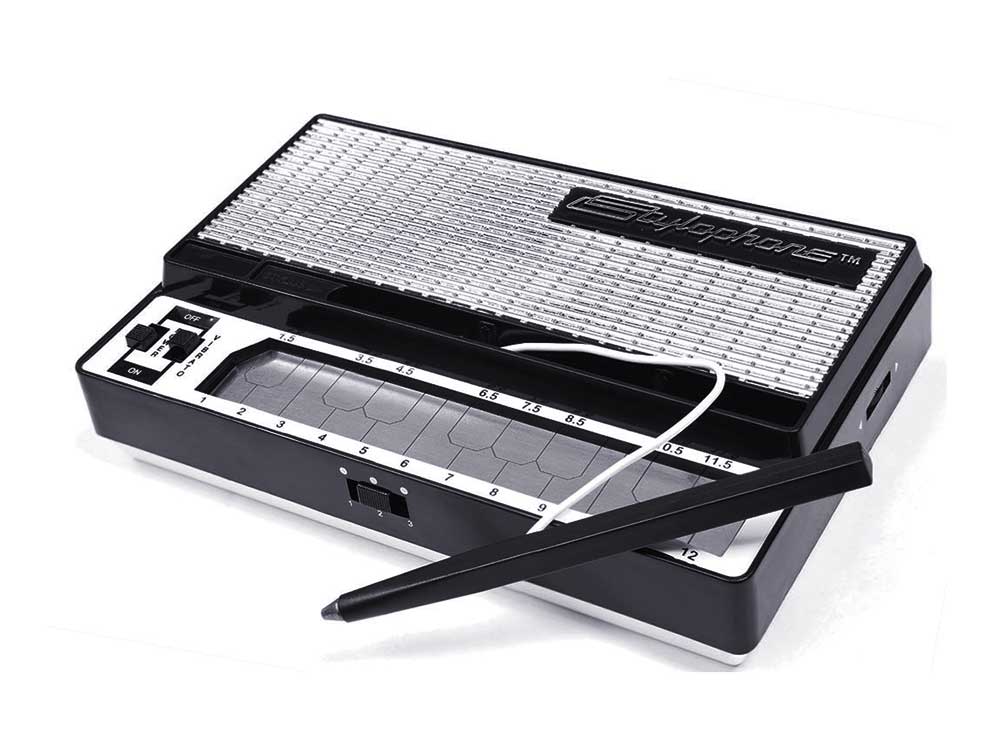 A recreation of the 1967 instrument, the retro Stylophone pocket synth includes the ability to pitch-bend three different organ voices and add effects like vibrato and pitch change.
The Beatles, Gorillaz, and many other artists have been associated with this celebrated pocket synth, and every studio should have one.
This reissue was introduced by the inventor's son, Ben Jarvis and is manufactured by Dubreq, Ltd.
On sale for $25, this gift also includes a connection that allows your audio lover to play along with their favorite songs on their mobile device.
Feeling a little spendier? A "next gen" version is now available for $69.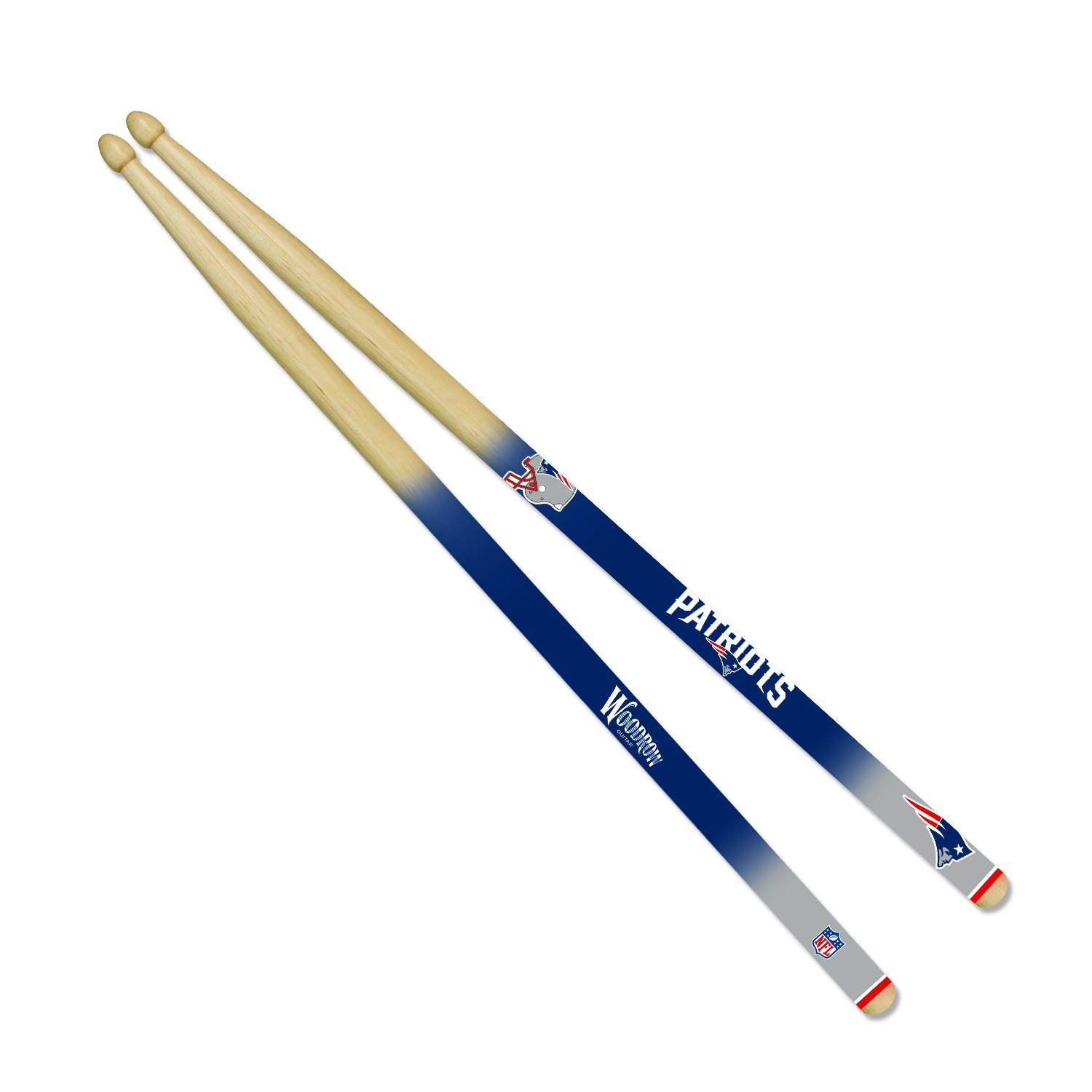 With these sticks, drummers can show off their team loyalty.
Made of solid birch in the popular 5a size, they are perfect for the audio lover you know who is also an avid sports fan.
For just $20, they can add some personal flair to their studio, or enjoy practicing their drum solos while sporting their team pride  and watching the game.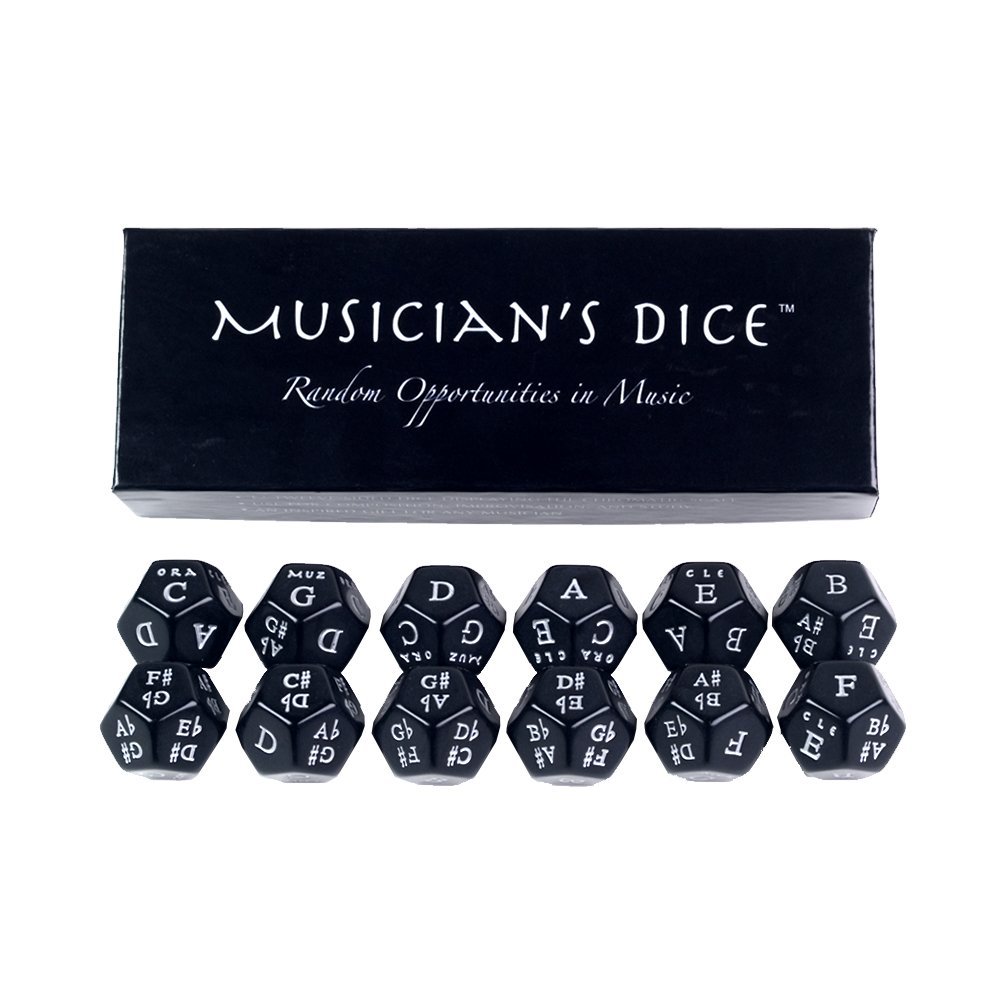 Musician's Dice are 12 twelve-sided dice displaying the chromatic scale. These dice are an inspired gift for any musician, helping jump start composition, improvisation, and study.
Created and patented by composer and recording artist J S Kingfisher, these dice can be used in composing 12-tone and "Aleatory" (chance) music.
They're fun in a jam session, and can be used as a basis for new improvisations and or as "musical flash cards" to help when learning notation and harmony.
For about $19 you can provide your Audio Lover with this unique gift. Also consider Chord Dice as an additional item that will compliment this stocking stuffer.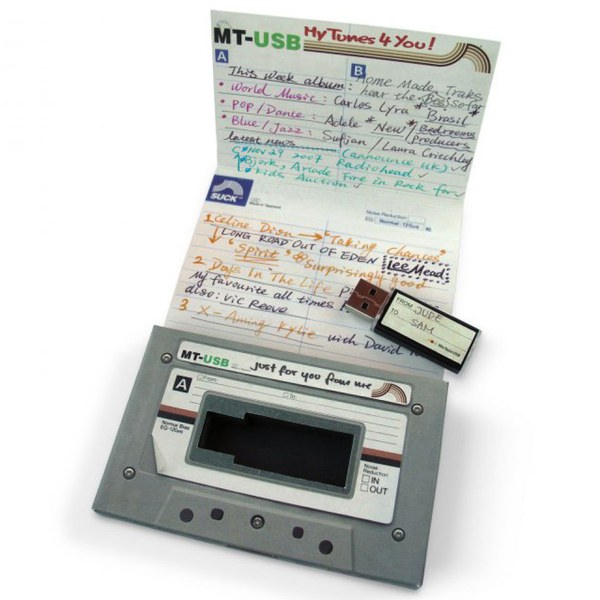 This gift is a modern take on the old compilation "mix tapes" music lovers made for decades.
Older audio nerds will absolutely love re-living this old school trend this holiday season with their new USB mixtape cassette.
For about $17, this unique gift will allow your audio lover to store up to 900 minutes of high quality digital music. They'll even be able to note their tracklisting and doodle on it, the old school way.
Whether you give the gift of a customized mix tape made specifically for your audio fan, or give them a blank slate that they can re-gift to others, this mixture of nostalgia and modern tech is sure to win hearts.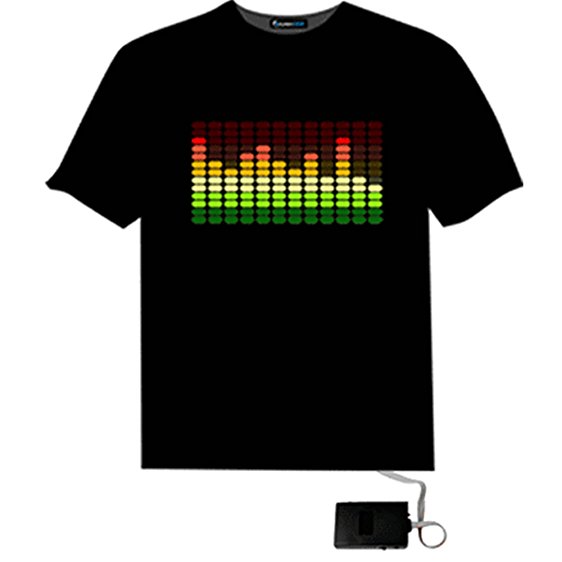 Prepare to embrace the next generation of the musical tie: This t-shirt features a sound-activated illuminating panel and an adjustable volume sensor that controls the speed of its flashing lights.
Pages: 1 2Next Page ❯View Single Page